TEROSON
fire protection system
The complete solution for the exterior facade
Innovative fire protection system for maximum safety
2018 to 2021: Henkel and TEROSON work consistently on an efficient fire protection concept for exterior facades. The result: The first sealing foil system to be certified as "flame-retardant", which at the same time provides highly effective, long-term protection against the weather. Maximum safety – also for window and facade installers.
As much protection as possible:
the TEROSON fire protection concept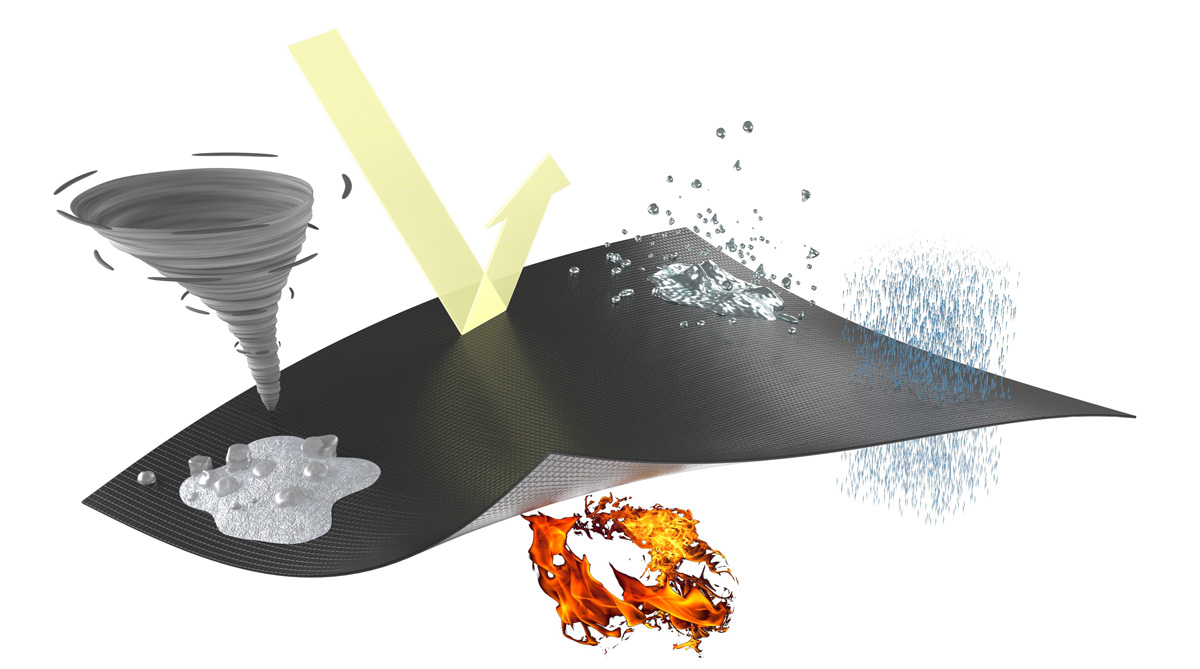 New regulations call for new solutions: With its brand-new sealing system including the FO 2 FR sealing foil, TEROSON offers the highest level of fire protection that is technically feasible today: the foil is "flame-retardant" in accordance with DIN EN 13501, class B s2, d0. It also offers optimum protection in other respects: the foil is waterproof and at the same time vapor-permeable, sound-absorbing as well as flood- and UV-resistant. Effective protection taken to an entirely new level – that's what's needed, and that's what we make possible!
Makes it hard for the fire and easy for the installer:
TEROSON fire protection system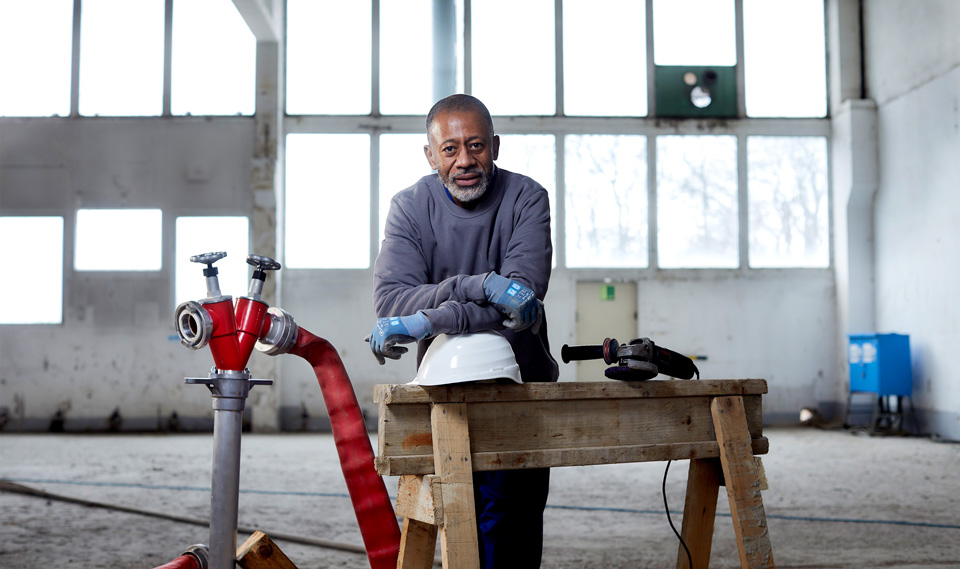 Being an innovative all-round solution, the FO 2 FR sealing foil doesn't come alone but as an integral part of a whole TEROSON system. It teams up with a perfectly matched adhesive. This product team has been system-certified by IBS (Institute for Technical Fire Protection). Both are complemented by three other TEROSON products of the latest generation: a joint sealant, a universal foam and an anti-drumming compound. This is what we call a "complete solution" against fire, including all 5 product groups that are structurally required for the installation of windows and facades.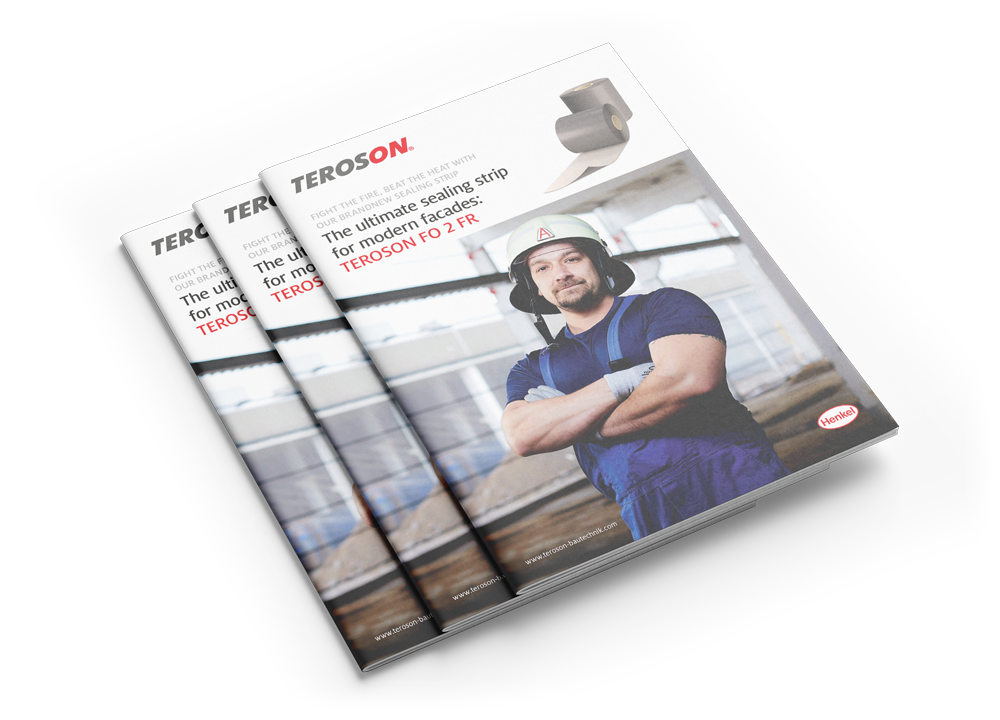 Fight the fire, beat the heat, our brandnew sealing strip
The ultimate sealing strip for modern facades
Get to know TEROSON FO 2 FR
Take advantage of TEROSON's free premium service
Would you like to learn more about TEROSON FO 2 FR? We offer a variety of convenient, free services to help you discover the many benefits of TEROSON FO 2 FR. From product samples to expert training, you can order our free product services along your requirements on our FO 2 FR service page.
Do you need technical advice?
Our TEROSON team will be happy to assist you. Feel free to contact us!
TEROSON download area
Compact knowledge at a glance. Here you can find brochures, data sheets, certificates and other documents to download.