Sustainable fire protection concept with TEROSON
More sustainability, maximum safety
More fire protection does not mean more work
– at least with TEROSON products.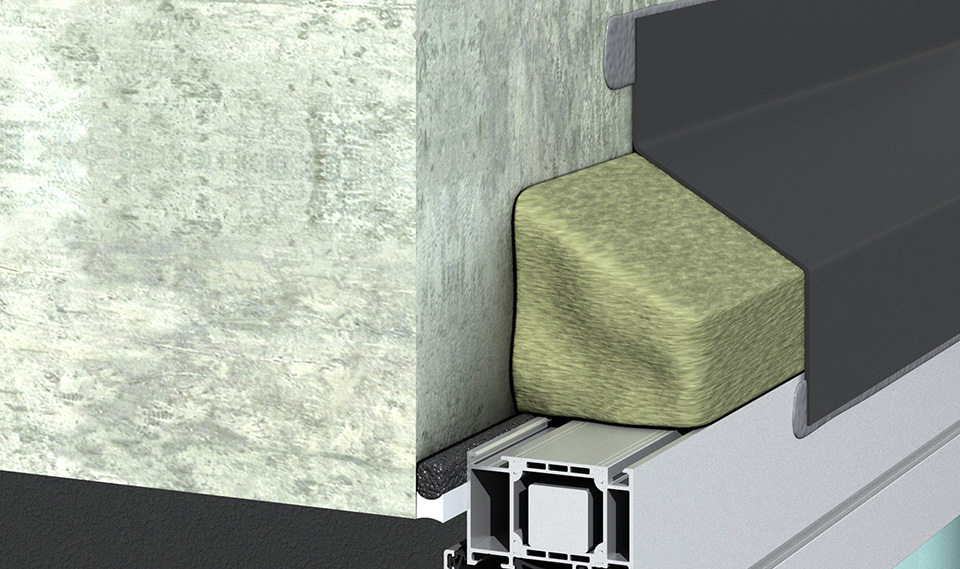 Whether FO 2 FR sealing foil, AD KDS FR special adhesive or one of the other products in our system: There's no need for you to do extra training or change your installation approach if you want to achieve more fire protection. The product handling remains as uncomplicated as before because you're already familiar with the work steps. This is cost-effective, time-saving and easy on your nerves.
Best possible protection for buildings – and the environment.
Both the FO 2 FR sealing foil with matching AD KDS FR adhesive, as well as our SE 139 sealant, EF 537 one-component PU foam and WT 112 DB anti-drumming compound have been awarded the highest EMICODE® eco label. The weatherproofing products are also suited for LEED, BREEAM, DGNB and other certifications. In addition, all five products come with hardly any packaging, leaving virtually no waste.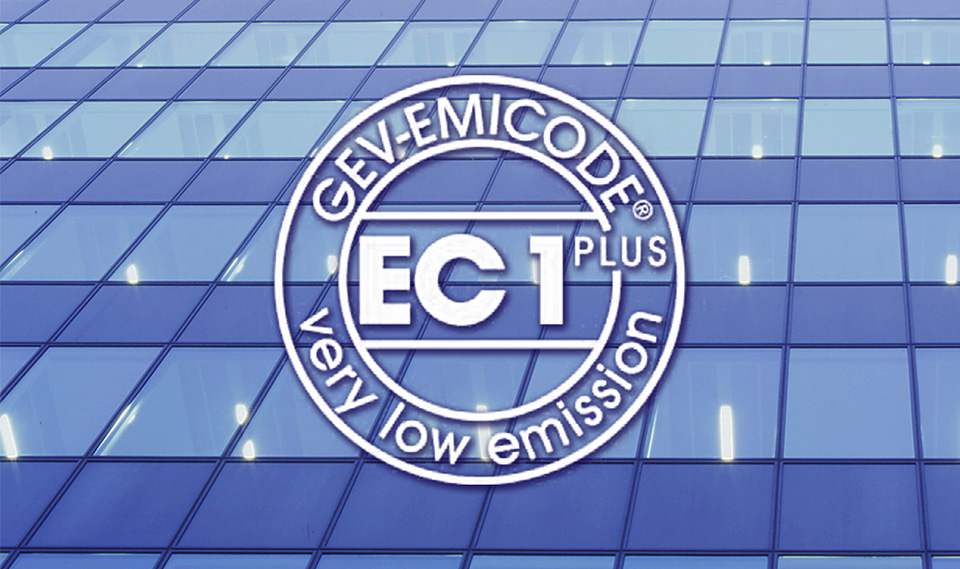 FO 2 FR EMICODE eco label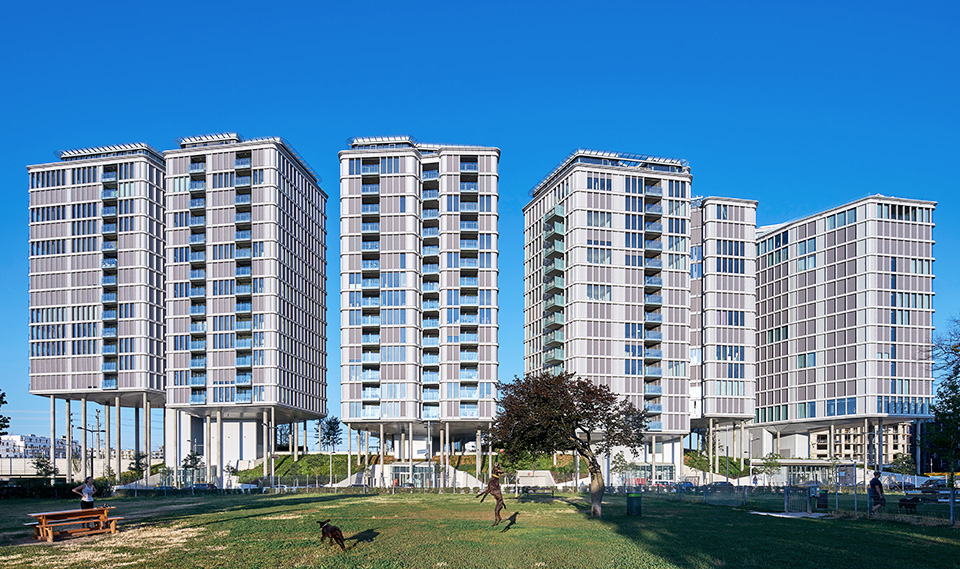 More fire protection also means more sustainability – at least with TEROSON products.
Fire protection and sustainability – for facade builders, these are important issues of today and also of the future. TEROSON delivers top solutions in both respects. This is not least due to a partner like Henkel at our side – with great innovative power and an environmental awareness that is deeply rooted in the brand's DNA.
Goal achieved:
Maximum safety for all parties involved.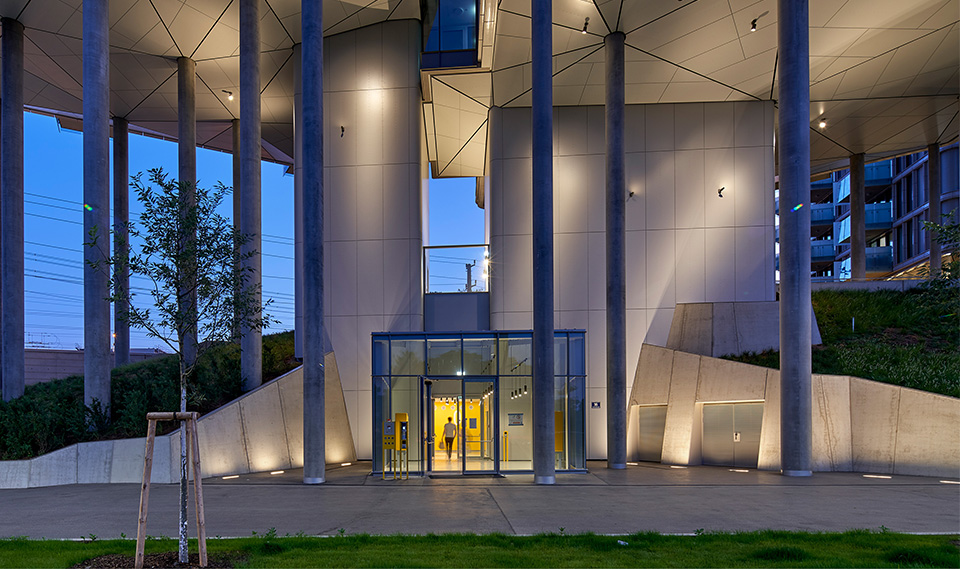 With its 5-product-system for comprehensive fire protection, TEROSON once again convincingly demonstrates its expertise in the field of facade and window installation. It offers maximum safety to all parties involved in the relevant areas of weather protection, sound insulation and fire protection. Safety for investors who want to market safe buildings, for residents who want to live in a healthy environment and must leave the building safely in cases of emergency, and for facade installers who need planning safety to complete their work free of defects, in line with the applicable standards and according to the agreed schedule.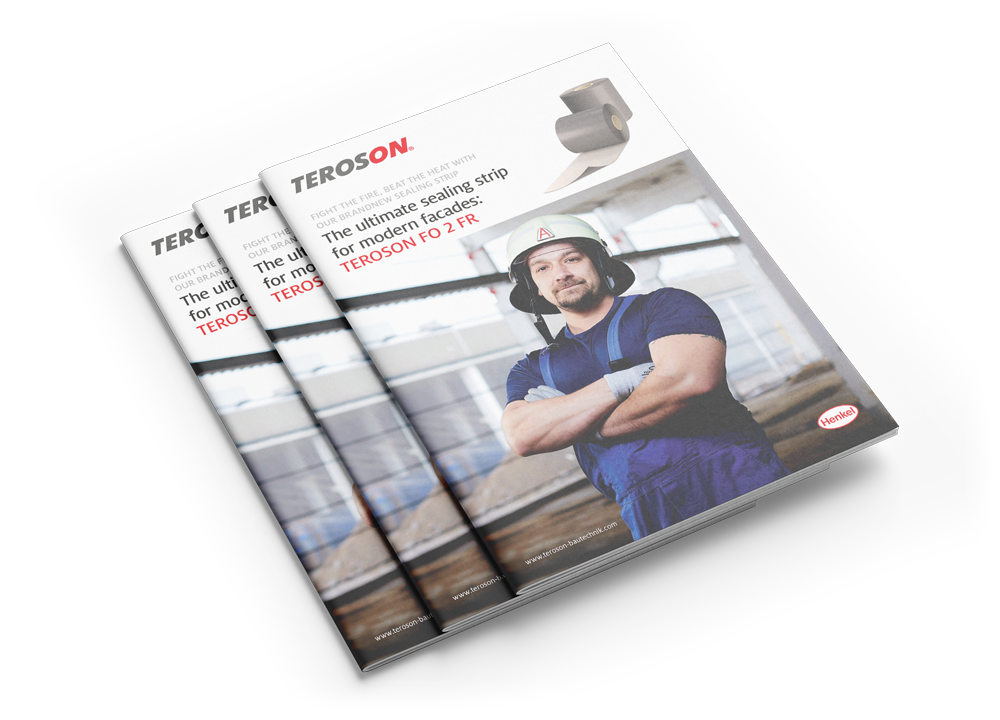 Fight the fire, beat the heat, our brandnew sealing strip
The ultimate sealing strip for modern facades
Get to know TEROSON FO 2 FR
Take advantage of TEROSON's free premium service
Would you like to learn more about TEROSON FO 2 FR? We offer a variety of convenient, free services to help you discover the many benefits of TEROSON FO 2 FR. From product samples to expert training, you can order our free product services along your requirements on our FO 2 FR service page.
Do you need technical advice?
Our TEROSON team will be happy to assist you. Feel free to contact us!
TEROSON download area
Compact knowledge at a glance. Here you can find brochures, data sheets, certificates and other documents to download.